AlOx Coated Films
AlOx coating is the application of a thin and highly transparent coating of aluminium oxide on packaging films that gives the materials extremely high moisture and gas barrier properties that rival those of aluminium foils and metalized Films. It is the only truly high-barrier flexible packaging material available that is transparent and allows the packaged product to be clearly visible.
This not only provides a big marketing plus but also facilitates operations like optical scanning/inspection and metal detection during and after the packaging process, something that is not possible with aluminium foils or metalized Films.
The levels of barrier available from Alox Coated Films are far superior to those provided by other transparent flexible packaging materials like PVDC-based structures and EVOH coextrusions. Furthermore, moisture and gas permeabilities are not affected by high levels of temperature or relative humidity and are independent of the base film thickness thus enabling maximum downgauging of packaging materials.
An important feature of Alox Coated Films is that they are microwavable, which aluminium foils and metalized Films are not. As they can be retorted as well, this makes them ideally suited for the packaging of processed foods that can be microwave heated or cooked in the pack itself before consumption.
AlOx coating is cutting edge technology and only a very select handful of film manufacturers are equipped with AlOx coating capabilities.
FLEXALOXPROTECTTM Transparent High Barrier Polyester Film.
We manufacture a wide range of Alox Coated Films: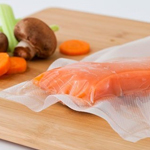 ---
Film Grade: F-PUX
Thickness (Microns): 9.5 - 23.5 μm
Properties: F-PUX is a transparent Alox BOPET film. The film has a Protective Printable layer atop a High Barrier vacuum deposit on one side with the other side treated with a Standard Primer Slip Coat.The film having Excellent oxygen (<0.1 cc/m²/day) & moisture barrier (<0.2 gm/m²/day).
Application: The film is suitable for dry packaging applications.
Download Data sheet
---
Film Grade: F-PLX
Thickness (Microns): 12.5 - 23.5 μm
Properties: Flex Alox Protect is transparent high barrier polyester film with <2.0 barrier. It is one side high barrier Alox Protect other side untreated or corona treated.
Application: Film is suitable for high barrier application like dried meat, snacks, confectionery, microwavable foods, Sterilization or retort able application etc.
Download Data sheet
---
Film Grade: F-PGX
Thickness (Microns): 9.5 - 23.5 μm
Properties: F-PGX is a high barrier transparent BOPET film. The film has a Protective Printable layer atop a High Barrier vacuum deposit on one side with the other side treated with a Standard Primer Slip Coat.The film having <1.0 WVTR & OTR barrier properties.
Application: The film is suitable for high barrier applications like dried meat snacks,confectionaries, microwavable foods, etc and also Suitable for hot fill, sterilization, pasteurization and retort applications(121°C/30min)
Download Data sheet
---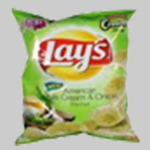 ---
Product Highlights: Ultra High Barrier Alox Film
Film Grade: B-ULX
Thickness (Microns): 18-20 μm
Description: B-ULX is a transparent ultra high barrier-Alox BOPP film. It is one side protected Alox and other side heat sealable
Key Features: Excellent gas, oxygen (<1 cc/m²/day) and aroma barrier, Excellent moisture barrier (<1 gm/m&sup2/day), Clear Vacuum Coating and Good seal functionality (SIT - 95°C)
Applications: Dry foods and beverage powders, Chips & snacks packaging and Biscuits, cookies & crackers packaging
Download Data sheet
---