Welcome to FlexFilms, one of the leading manufacturers
of high quality polymeric films in the world!
With flexible packaging at its focal point, FlexFilms manufactures Biaxially Oriented Polyester (BOPET) Films, Biaxially Oriented Polypropylene (BOPP) Films, Cast Polypropylene(CPP) Films. These are supplied as plain, coated or high-barrier metallised films with or without special surface treatment, customized for clients' requirements.
FlexFilms is the film manufacturing arm of Uflex Limited - India's largest multinational flexible packaging materials and solution company.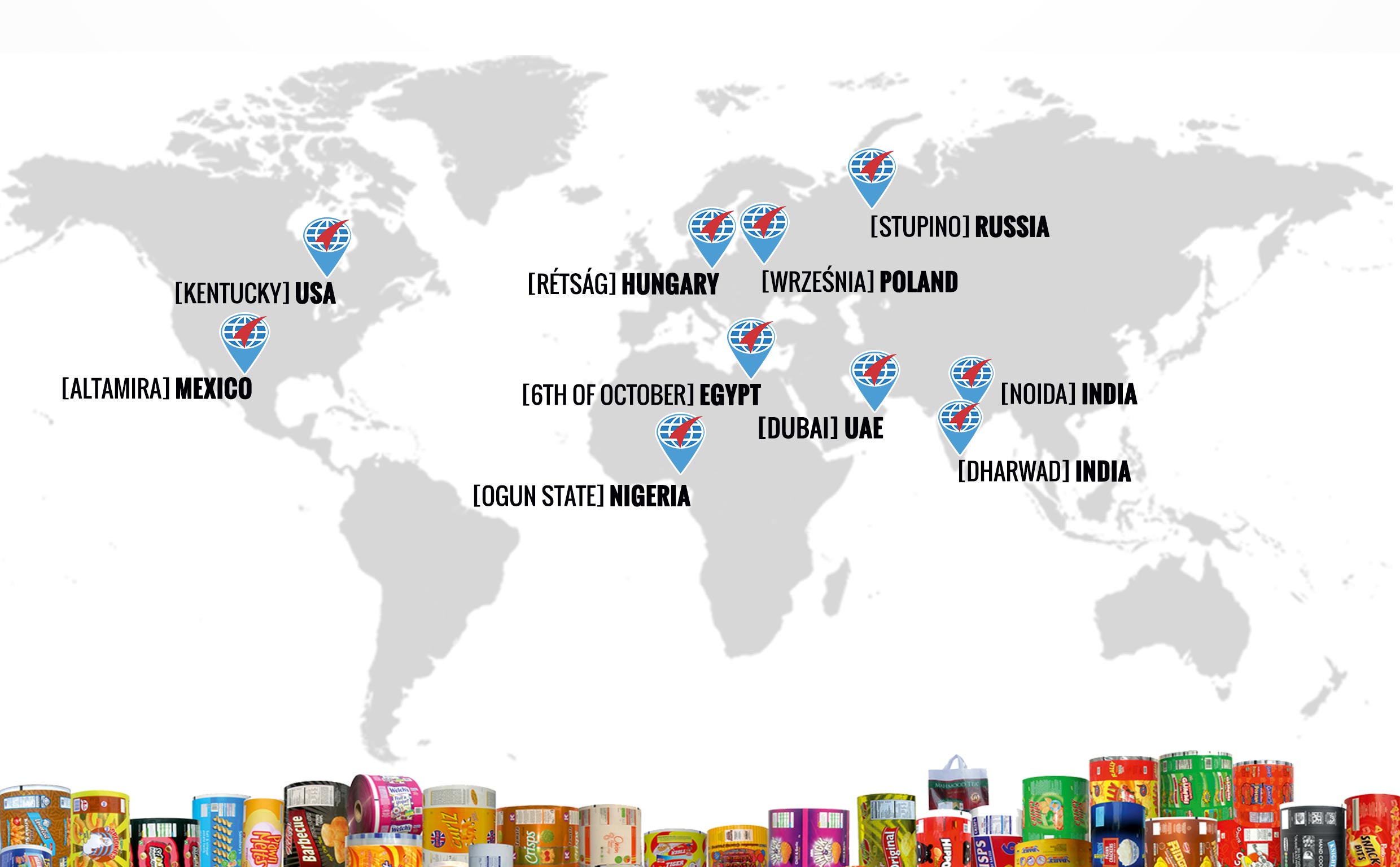 With annual revenues of around USD 1.0 billion Uflex is fully vertically integrated conglomerate in the flexible packaging arena. It's products include PET resin, plain, coated and metallised films, flexible laminates, pouches/bags, flexi-tubes, anti-counterfeiting / brand protection solutions, packaging & converting machines, inks & adhesives, polyols and coatings, rotogravure cylinders and flexographic plates. Uflex has grown from strength to strength with large manufacturing capacities of packaging film and other packaging products providing end-to-end solutions to clients across over 140 countries where it enjoys a formidable market presence. Uflex enjoys a global reach with unhindered speed making it truly multinational. Headquartered in Noida (National Capital Region, New Delhi) it has state-of the-art manufacturing facilities in India, UAE, Mexico, Poland, Egypt and USA. Uflex serves as one stop shop flexible packaging solution provider cutting across varied sectors spanning USA, Canada, South America, UK, Europe, Russia, CIS countries, South Africa and other African countries, Middle East and the South Asian Countries.
FlexFilms has an extensive global manufacturing and marketing footprint. It operates state-of-the art manufacturing facilities in India, Dubai, Mexico, Egypt, Poland and USA. FlexFilms is world's only film manufacturer to have plants operating in the four major continents of North America, Europe, Asia and Africa that together account for over 90% of the global Packaging requirements.
Innovation to create value added differentiation is our USP and with the most contemporary technology and some of the best brains by our side we have earned an irreproachable reputation. Having manufacturing facilities at strategic nodes across the globe we are capable of processing any quantum of order and ensuring just-in-time deliveries anywhere. By 2020,we intend to be operating out of 12 countries.
With a global capacity of 337,000 MT per annum for all types of films, FlexFilms is one of the largest suppliers of Polyester (BOPET) Films for Packaging applications in the world.