Flex Films is the global film manufacturing arm of India's largest multinational flexible packaging solutions company and global polymer science player, UFlex Limited. With state-of-the-art packaging film manufacturing facilities in all the major continents in the world i.e., Asia, Europe, North America and Africa, our cumulative production capacity stands in excess of 5,10,000 MT per annum.
We manufacture various grades of:

Biaxially Oriented Polyethylene Terephthalate (BOPET) Films;
Biaxially Oriented Polypropylene (BOPP) Films;
Cast Poly Propylene (CPP) Films;
Metalized Films;
Alox Coated Films;
Speciality Films
PCR Grade Films Asclepius™
With the aim to go 'glocal', Flex Films has built manufacturing facilities at strategic locations worldwide - India, UAE, Poland, Egypt, Mexico, USA, Russia, Hungary & Nigeria. As part of our expansion plans, we will soon be opening our facility at Dharwad in South India, further extending our network.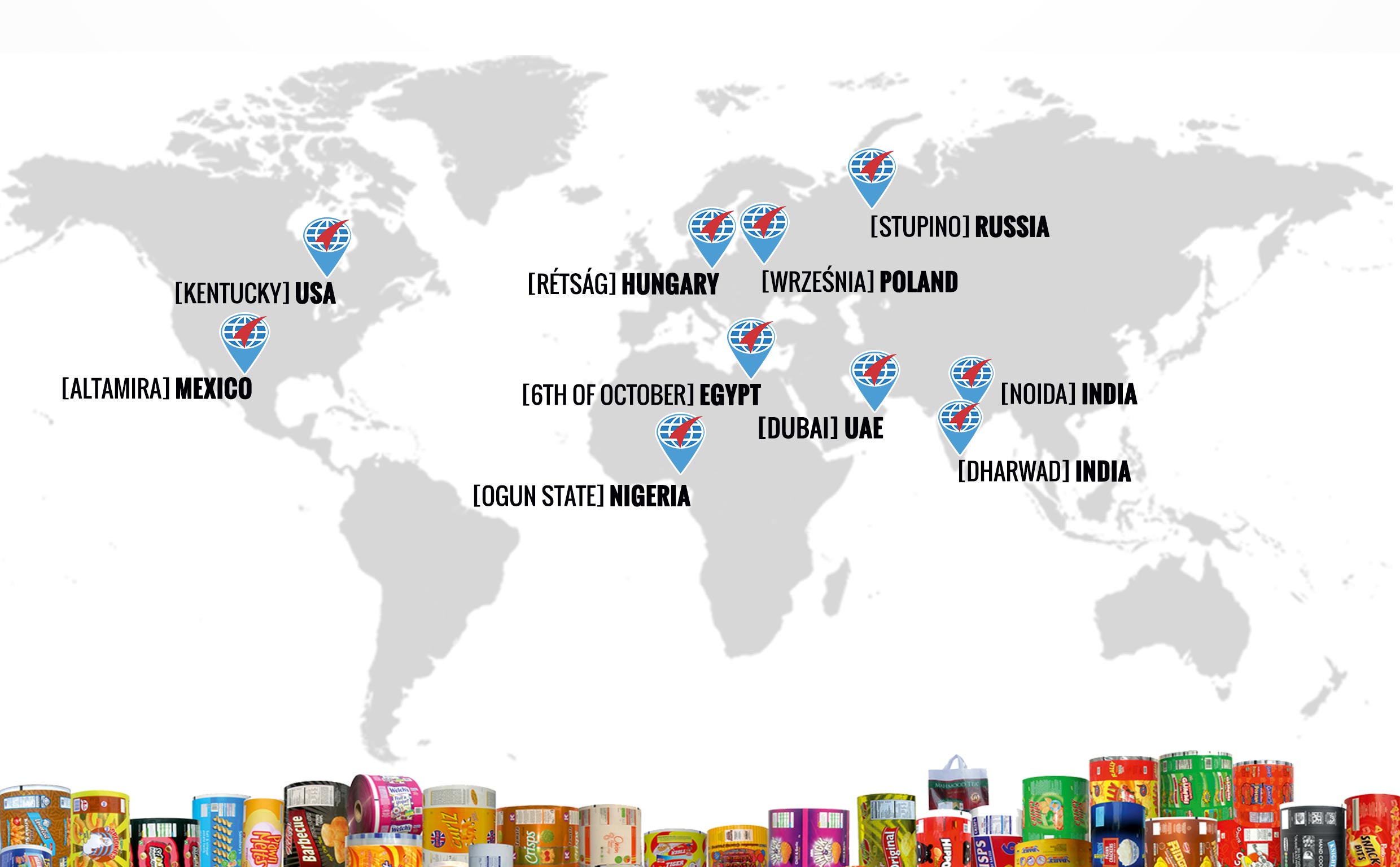 Flex Films is driven by its commitment to:
Manufacture bespoke polymeric films with the most contemporary technology enhancing the goodwill and brand equity of convertors globally;
Maintain proximity with our clients spread in over 150 countries;
Process any quantum of order and ensure just–in-time deliveries in any part of the globe;
Ensure speed to market reach to the best advantage of our clients;
Helps our customers attain their sustainability goal with our green technology and films.
---